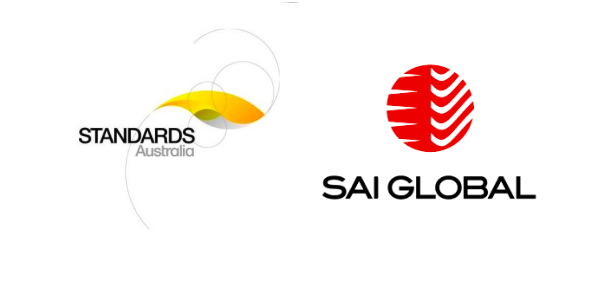 29 Jul

New Standards' service for leading precasters

A new service available to full Precaster Members of National Precast will empower them to access information they need to boost productivity, remain compliant, and gain a competitive edge.

The Association's Chief Executive Officer, Sarah Bachmann, says she is excited to have finalised an arrangement with SAI Global, which allows Members to download and print 36 precast-specific Australian Standards.

"Fast access to Standards is critical for precast manufacturers, as it ensures they are manufacturing, transporting, and erecting precast concrete in ways that are compliant with the relevant Standards," Ms Bachmann explains.

The Association's Members are highly regarded throughout the construction industry and ongoing compliance to Standards is a top priority.

"Asset owners, both in the public and private sectors, need to be able to trust that the products they are buying and installing are Standards' compliant, and this is just one way in which we are helping our Members to provide that assurance."
SERVICE PAYS FOR MEMBERSHIP
"This service not only saves our Members approximately $7,822 – if they were to purchase all Standards individually – but it also puts them one step ahead of their competitors by having immediate online access," Ms Bachmann comments.
"Aside from all the other services we offer, this one service could pay for a year's membership for a small to medium sized precaster."
The announcement of the new Standards' service comes ahead of a major overhaul of the Association's structure, which will include new categories of Precaster membership on offer, along with other new high-value services, which are currently being negotiated.
To find out more about National Precast's memberships and which Standards are available, contact Ms Bachmann at National Precast on (08) 8294 0833.
ABOUT AUSTRALIAN STANDARDS
Australian Standards are in place to ensure that all suppliers are manufacturing, supplying and testing their products in accordance to strict guidelines. In the construction industry, compliance with the relevant Standards is paramount.
While on their own compliance to standards is voluntary, Government regulators and public health authorities often turn to Standards in their regulation to provide a baseline level of safety requirements for houses, buildings, infrastructure, and machinery. State and Commonwealth governments often refer to either Australian or joint Australian/New Zealand Standards in their legislation. In these cases, Standards can become mandatory and are therefore considered to be a benchmark of acceptability.
In the building and construction sectors, compliance with Australian Standards helps to codify best practices, methods, and technical requirements to create a safe and sustainable built environment.
While the National Construction Code (NCC) is freely available online, the Standards that it references are not. More than 100 primary-referenced Standards are specified in the NCC, along with an another several hundred secondary-referenced Standards.
With more than 25 years' experience under its belt, the precast industry's peak body has grown to become a respected and recognised voice for the Australian precast concrete industry. Representing the industry and promoting some of the country's leading precast manufacturers, National Precast offers a range of beneficial services for its Members.
Access to the Standards via SAI Global is the most recent service that the Association provides to their full Precaster Members. For more information on National Precast's Member Services, head to nationalprecast.com.au/membership-info.