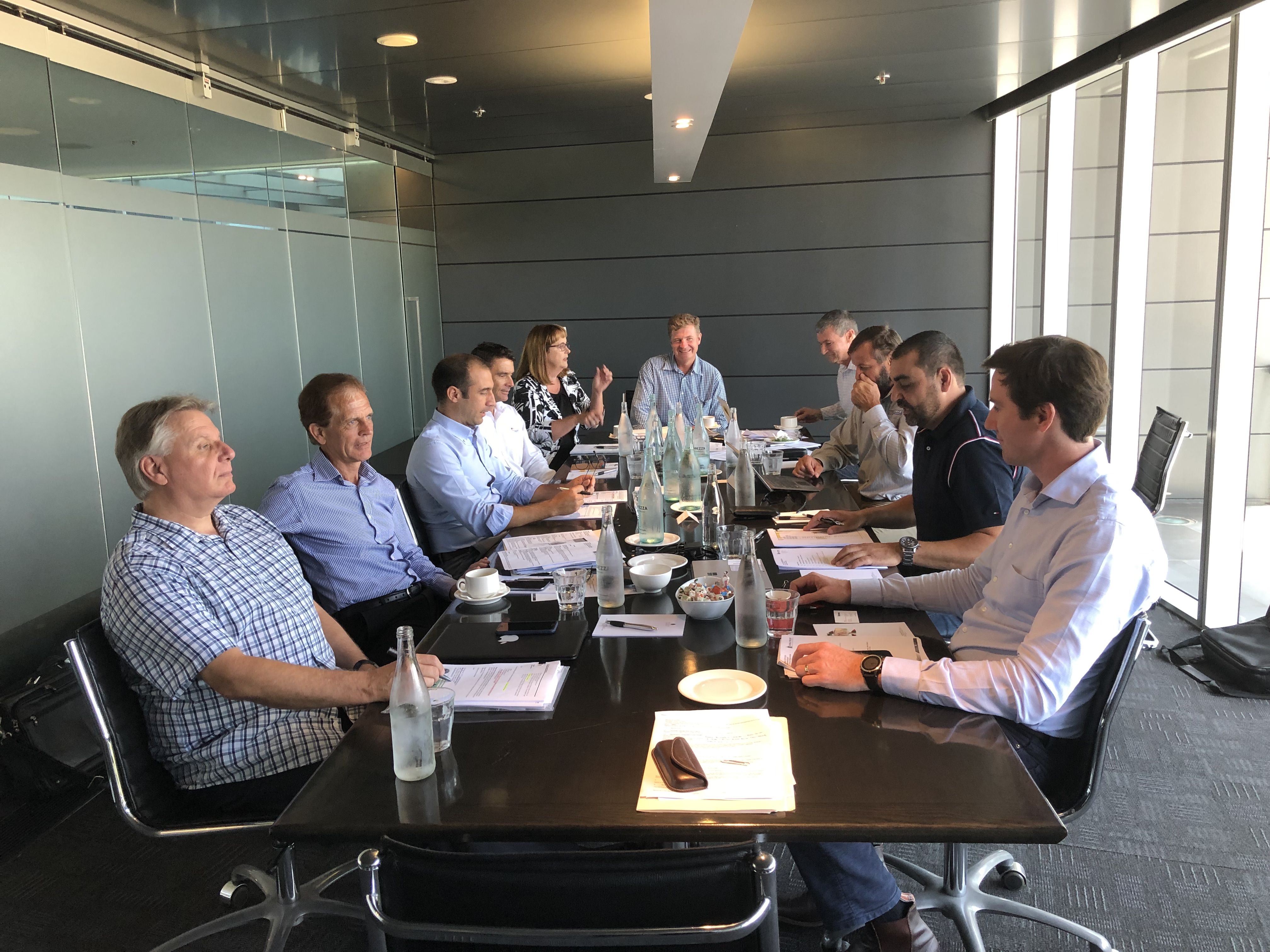 27 Feb

National Precast announces new services, membership fees and Board of Directors

National Precast's Precaster membership offers Australian precast manufacturers valuable resources, support and exposure to take their business to new heights and in November 2018 the organisation announced the details of a major overhaul. This includes revised membership fees, new services, and a new Board of Directors.

National Precast's Chief Executive Officer, Sarah Bachmann, says that with a change in membership category structure and a solid package of services now on offer, membership is continuing to grow.

"Our work stands out for all the right reasons as we strive to promote, protect, and empower the precast industry," Ms Bachmann comments.
Services that stack up
National Precast membership network offers fantastic return on investment—now more than $56k in savings. "New services available to Precaster members offer access to important information needed to boost productivity, remain compliant, and gain a competitive edge," Ms Bachmann says.
Included in the new package of services for precasters are:
35+ Australian Standards for download and print
More than 35 precast-specific Australian Standards are now available to Precaster members for download and print. Valued at up to $14,000pa, this one service can pay for a year's membership for a small to medium sized precaster.
Monthly Cordell Precast Project Reports
Partnering with CoreLogic, National Precast sends Precaster members monthly Cordell Precast Project Reports. These reports have been tailored to contain essential details for 200+ projects where precast has been specified, that are valued at $2M-plus from around Australia.
Discounted Cordell Connect subscriptions
CoreLogic now offers Precaster members a 50% discount on its Cordell Connect Project Detail subscription rate. This discount can save members up to $14,000 (one user, national annual subscription, commercial categories). Subscribe to receive information on civil projects in three local government areas for as little as $99 +GST per month.
Cordell Construction Monthly reports
Cordell Construction Monthly reports are sent to all National Precast members, giving an overview of construction market activity. They also serve as a regular update on the number and value of construction projects that are in planning or have commenced construction across residential, community, commercial and infrastructure developments.
ACIF News and the Customised Forecasts Dashboard
All Precaster members can now determine what the local construction market will look like in 12 months or 10 years by accessing the Customised Forecasts Dashboard. This is a highly regarded, valuable forecasting tool that has been developed by the Australian Construction Industry Forum's (ACIF) Construction Forecasting Council. ACIF Forecasts provide a credible 'compass' on upcoming demand for work across all sectors in all states, as well as what is happening with construction costs and labour requirements.
Case Studies
Precaster members can have five project case studies written for them every year. Once finalised, members are provided with 20 printed copies, which can be distributed to existing and potential clients. Many members use these as a part of their tender submissions.
These case studies are also supplied to National Precast's media partners for publication in a range of national and international magazines. Publications such as Roads and Infrastructure Australia, Built Offsite, Construction Engineering Australia, and Build Australia are just a few examples. These magazines – and member project case studies – are read by thousands of builders, architects, and engineers.
As well as the new services, National Precast is appointing State Co-ordinators for each state. Part of this role is to organise informal gatherings for local precasters and their suppliers, and liaise as a regular conduit between precasters and the CEO.

Sweeping leadership changes for the National Precast Board
2018's Annual General Meeting saw the biggest change to the National Precast board in its 27 years of operation.
Goodbyes were said to inaugural Board member Matt Perrella (Delta Corporation), as well as to Peter Healy (Hollow Core Concrete) and Glenn Degenhardt (formerly from Humes).
Reappointed were Kevin Crompton (Ultrafloor), Craig Zinn (Stresscrete), Ian Coulter (Precast Concrete Products), Graham Underwood (Rocla) and Michael Waeger (Waeger Precast).
This new Board term welcomes new Board members Paul Adams (Humes), George Spiropoulos (Euro Precast), Daniel Coutts (Austral Precast) and Riccardo Musella (Reinforced Earth).
"National Precast is about adding value, whether that is to our members as they run their businesses or to the broader industry," Ms Bachmann says.
"That can mean helping precasters to solve problems or helping designers to understand precast's sustainability benefits and the ever-evolving aesthetic options. The new package of services now available to precasters really stacks up and gives a very positive RoI."
Precasters wishing to find out about National Precast membership should visit National Precast's website at https://nationalprecast.com.au/member-page-1/ or contact Sarah Bachmann on 0414 880 351.