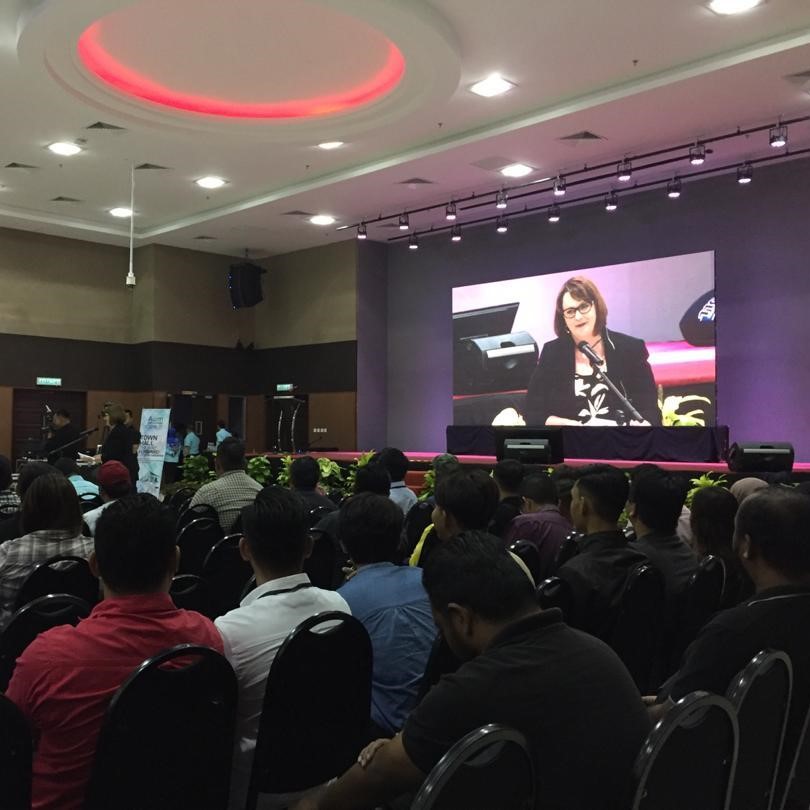 02 Oct

National Precast's CEO, Sarah Bachmann attends important conference in Malaysia as a guest speaker to promote precast concrete.

Sarah Bachmann, National Precast's CEO was invited by Azfar Subri and Malaysia's Construction Industry Development Board to present at a Sarawak conference earlier this week to promote the use of precast concrete, commonly referred to as Integrated Building Systems in Malaysia.

Australia should consider following suit with Malaysia where the Government mandates that a building over 50m Ringgit (roughly $18m AUD) must include at least 70% precast concrete. The Government is also developing its own BIM software to avoid high costs of current options, as well as subsidised BIM training. Refer to CIBD Malaysia for more information.

Click here to read more.