26 Feb

February issue of Construction Engineering Australia Magazine is out now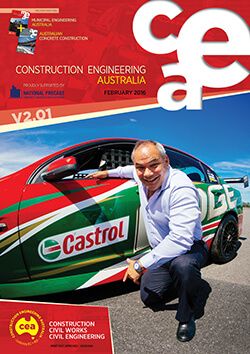 Check out page 38 onwards of the February edition of Construction Engineering Australia Magazine
to read about the latest projects National Precast members are involved in. The issue includes a variety of case studies, as well as a profile on a National Precast member.
Read the latest case studies:
Brisbane State High School – Precast Concrete Products
Read about the newly opened six-storey major redevelopment, which features hollowcore flooring.
Porsche Dealership – Hollow Core Concrete
Discover the luxury new home for the equally luxurious cars in the Porsche Dealership in Doncaster, Melbourne.
Sydney Skytrain – Hanson Precast
Learn about the developments to the Skytrain in Northwest Sydney and how the new train line will improve transport in the area. Hanson Precast supplied all the precast parapets, an integral part of the design.
Nan Tien – SA Precast
Discover one of SA Precast's latest projects, the Nan Tien Institute in Wollongong, NSW. The building, which is the largest Buddhist Temple in the Southern Hemisphere, is home to Australia's first government-accredited Buddhist College.
Read the latest National Precast member profile:
SA Precast
Hear from Managing Director, Mr Claude Pincin about the family business and the many major projects they have been involved in throughout their 25-year history.
Lastly, find out the dates for the National Precast and Concrete Institute of Australia's August seminars, which will cover the revised AS 3850 Prefabricated Concrete Elements. More details on the seminars will be in the next issue of Concrete Engineering Australia.