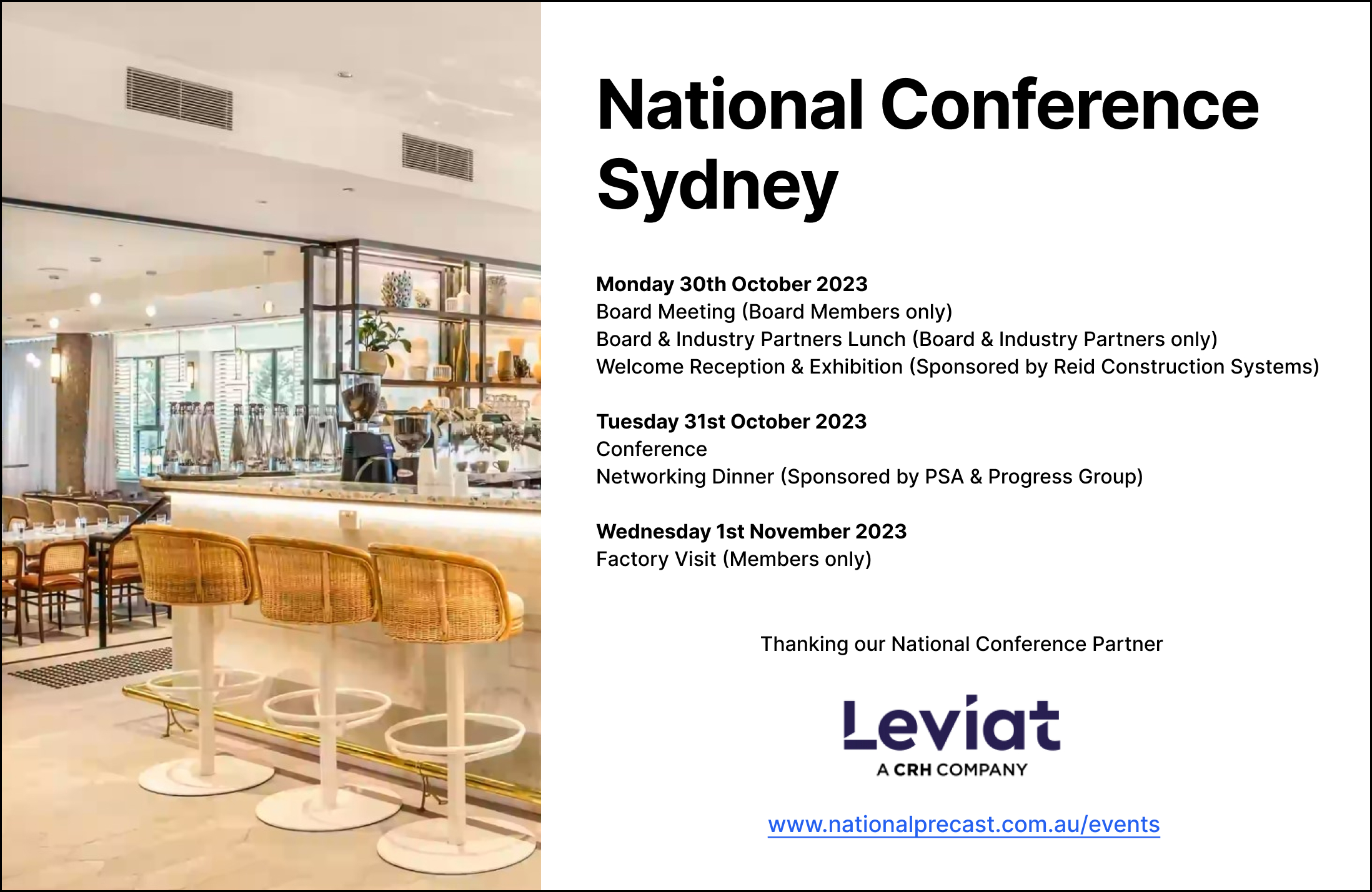 08 Aug

National Conference: Sydney

Crowne Plaza Coogee is the venue for the next National Conference, including Welcome Reception and dedicated trade Exhibition, Networking Dinner at Coogee SLSC, and factory visit to the Metro West Tunnel Factory.

EXHIBITION BOOTHS – Partner/Supplier/Professional members… don't forget to book your exhibition booth! Contact Sarah for remaining booths.